Public safety is on everyone's lips these days. Since the wake of the Covid-19 pandemic, businesses have had to change the way they think about accommodating guests. If you are planning to host an event, you should consider these tips for hosting a successful event. 
Do Some Research
Regardless of how you perceive your event or what you plan to charge for drinks, you still need a Special Occasion Permit. A permit is unnecessary if the event is hosted in your home. However, if you are hosting your event at a prime location in Saskatoon, you have a responsibility to provide a duty of care to prevent guests from harming themselves or others.
Commercial establishments have all of the licences and permits required to carry out their business and host your event. However, you still need to check on the credibility of the establishment you plan to host your event. This will prevent your event from getting caught up in legal implications.
Drink Responsibly
It may be wise to devise a strategy for dealing with people who become intoxicated. Appoint a reliable individual to monitor alcohol consumption at the event.
Set a specific time to stop serving alcoholic drinks towards the end of the event. You can also put a limit on the number of drinks each guest is served. Avoid hosting an open bar, as this may encourage excessive drinking at the event. Be on alert for guests who have consumed alcohol before the start of the event.
Set Ground Rules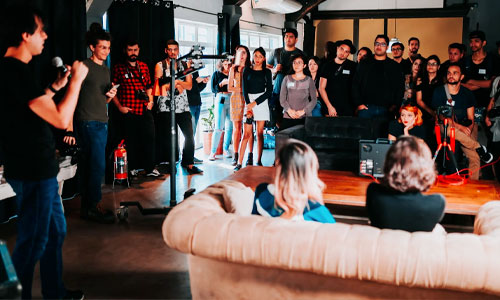 Whether you are hosting a large or small event, it is essential to have a written policy regarding alcohol use at the event. This will ensure that activities will run smoothly during the event. The organizer can issue a copy of these ground rules to attendees.
Remember to state all the essential information in the formal invitation. You can provide all the fun details in the invitation but remember to include statements outlining the ground rules of the event, like not condoning over-consumption or operating a vehicle while intoxicated. Make sure to include a fixed location and time for the event in the invitation.